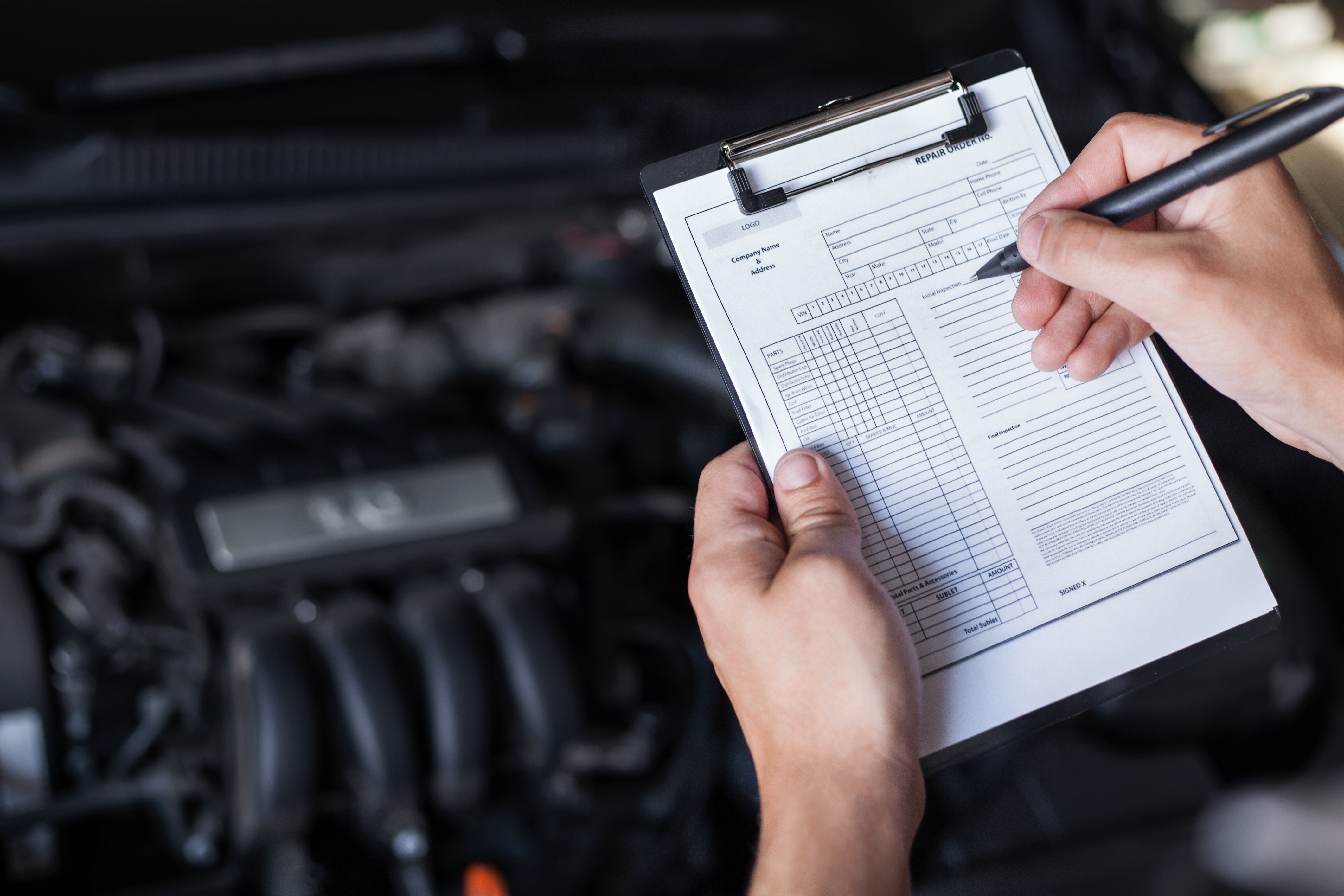 When you're a new driver, one of the first maintenance tasks you need to be aware of is having your car inspected annually. In fact, having a VA vehicle safety inspection each year not only helps you maintain proper care and makes driving safer for you and others, it is also required by law. Today, we'll tell you how you go about getting a Virginia state car inspection, what's covered in your inspection, and what to do on the off-chance you fail it.
How to Get Your Car Inspected
First, you'll know when it's time to get your car inspected from the expiration sticker stuck to your car's windshield. This will mark the months and year when your last inspection's authority will expire. You will need to have your car inspected before this month is up. 
While most auto service centers will accept walk-in inspections, you may have to wait behind others with expiring car inspections. Find a local auto dealer, gas station, or auto service center and either call or schedule an appointment online to ensure you will be seen quickly.   
What is Covered in a VA Car Inspection?
During your VA car inspection, your auto technician will review the following systems and safety features to verify your car is safe to drive:
Air Filter
Ball Joints
Battery
Battery Accessories
Belts
Brake Calipers
Brake Fluid
Brake Pads
Brake Rotors
Car Horn
Constant Velocity Boots/Joints
Coolant
Fuel and exhaust systems
Lights & signals
Master Cylinder Fluid
Mirrors
Motor Oil
Power Steering Fluid
Power Steering Hoses
Seat belts
Shocks and Struts
Spark Plugs and Ignition Wires
Steering and suspension
Tire Alignment
Tire Condition
Tire Pressure
Tire Tread Depth
Transmission Fluid
U-Joints
Windows and wipers
Windshield Washer Fluid
Wiper Blades
Certain municipalities within Virginia may also require an inspection of your vehicle's emissions system. Ask your Metro Motor technician if these apply to you.
What to Do if You Fail Your VA Car Inspection
While minor defects and inefficiencies won't fail you, anything that leads the inspector to believe your car is not safe to drive will cause you to fail your car inspection. If you fail your inspection and do not allow the center who performed your inspection to make the necessary repairs, you will receive a rejection sticker. You will need to have made the necessary repairs and have your car re-inspected within that time, or you could be pulled over and fined.
Having your car inspected is a vital part of maintaining your vehicle and making the roads safe for all drivers. Reach out to the professionals at Metro Motor so they can help you navigate your annual Virginia state inspection. 
Vehicle care information made available by Metro Motor is presented as helpful advice for general maintenance and should not be construed as instructions for at-home vehicle service. Be sure to consult your owner's manual and a licensed, professional mechanic for diagnostics and repair.