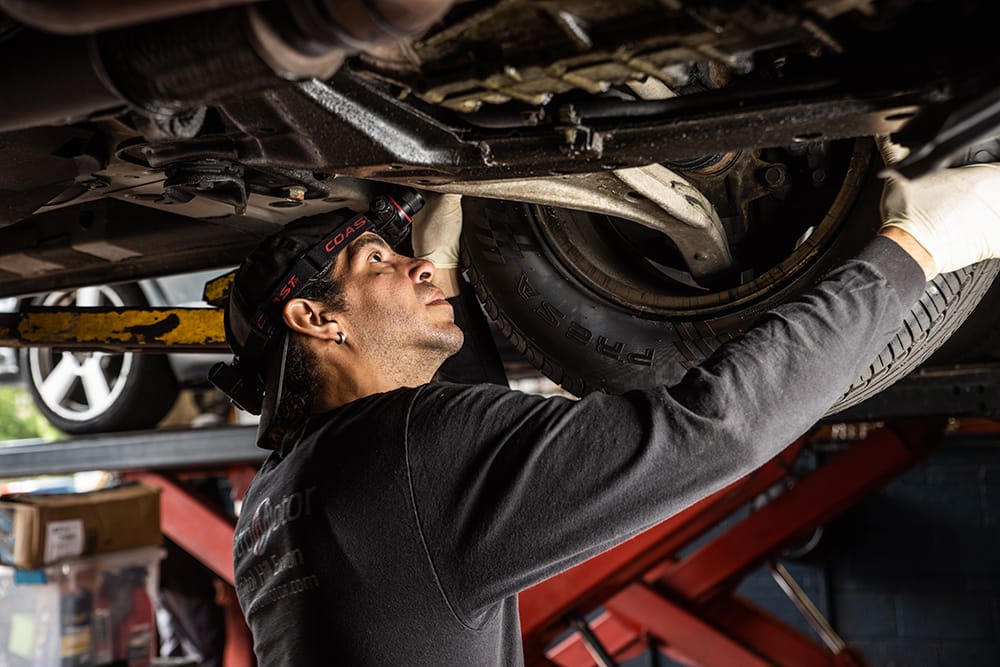 Are you looking to get a Maryland state vehicle inspection? Take a turn into Metro Motor! Anyone who's just moved to Maryland or who has just acquired a used vehicle must have their car, van, or truck inspected at an official Maryland state vehicle inspection location. Metro Motor offers two locations in Rockville and Bethesda for easy and convenient inspection and certification:
Metro Motor Parklawn Liberty
5400 Randolph Rd.
Rockville, MD 20852
Metro Motor Glen Echo Exxon
6729 Goldsboro Road
Bethesda, MD 20817
Simply make an appointment online or call ahead to guarantee the fastest service on your vehicle. A Maryland state vehicle inspection can take 60-90 minutes to complete at peak times.
 
Who needs to get a Maryland state vehicle inspection?
In Maryland, state vehicle inspections aren't necessary on brand-new vehicles, but if you've purchased a used car or truck, or if you've recently moved into the state, then you'll need to have the vehicle inspected. State law requires that you must have your vehicle registered and inspected within 60 days of moving to Maryland, or within 90 days of purchasing a used vehicle. 
The 90-day requirement also applies to any vehicle that's transferred ownership, so if you've inherited a vehicle or received one as a gift, you'll also need to complete your Maryland state vehicle inspection. A passing grade on the inspection is required for vehicle registration and to stay in compliance of the law.
 
What happens during a Maryland state vehicle inspection?
When you bring in your car, van, or truck for a Maryland state vehicle inspection at Metro Motor, our ASE-certified technicians will get to work checking all components of your vehicle to ensure they meet the safety and environmental standards set by the Maryland government. This includes a complete review of your steering system, brakes, wheels and alignment, exhaust and emissions, lights and electrical system, fuel system, wipers, mirrors, and much more.
When your vehicle passes Maryland state inspection, you'll be given an official inspection certificate which you must provide to the Maryland Vehicle Administration (MVA) as part of your registration process. If you do not pass inspection, the team at Metro Motor will provide a detailed report that itemizes what repairs or fixes are needed on your vehicle. When those items are taken care of, you can have your vehicle re-inspected. 
If you live near Rockville or Bethesda and need your Maryland state vehicle inspected, drive into Metro Motor! We go the extra mile so your car can, too.
Vehicle care information made available by Metro Motor is presented as helpful advice for general maintenance and should not be construed as instructions for at-home vehicle service. Be sure to consult your owner's manual and a licensed, professional mechanic for diagnostics and repair.