Preventive Vehicle Maintenance
Vehicle maintenance is necessary if your car is going to keep running and be safe for you, your passengers, and other cars on the road. It is just a fact of life. When we say "preventive" we're talking about taking care of small things on a regular schedule to prevent big (expensive and risky) problems from developing down the road.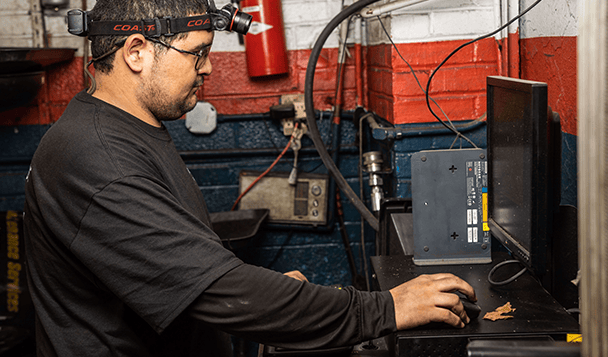 Some owners prefer to perform basic maintenance tasks on their own and others prefer to have a trusted professional take care of them. Some tasks require special knowledge and tools, making it less likely that the owner will have everything on hand to do the job; others don't require special equipment unless further work is needed.
Routine Car Maintenance Includes:
Check/replace the engine oil and replace oil filters
Check/replace fuel filters
Inspect or replace windshield wipers
Check or refill windshield washer fluid
Inspect tires for pressure and wear
Tire balancing
Tire rotation
Wheel alignment
Check, clean or replace battery terminals and top up battery fluid
Check or flush power steering fluid
Check and flush engine coolant
Inspect or replace spark plugs
Inspect or replace air filter
Inspect or replace timing belt and other belts
Lubricate locks, latches, hinges
Check all lights
Tighten chassis nuts and bolts
Check if rubber boots are cracked and need replacement
Test electronics, e.g. anti-lock braking system or ABS
Read fault codes from the Engine control unit
Recommended service intervals vary depending on the year, make, and model of a car.  Other factors that affect how often you should have your car serviced include driving conditions and driver behavior.
Some cars are subject to a lot more stress than others - and as a result need extra care. For these situations, there is something called Severe Service Requirements. The owners manual will be specific about your car. It should provide you with time tables for both Regular Service Intervals and Severe Service Requirements. If you don't have the owners manual, you can go online to get one or stop by a dealership and see if they can provide you with one. You can also contact us and we can get that information for you.
Protect Your Car. Protect Your Family. 
Metro Motor offers BG Vehicle Protection Plans to keep preventive vehicle maintenance on your car easy and on-time. Contact Metro Motor to learn more and find a plan that is right for you.