One-Stop Auto Repair
Turn to Our Trusted Auto Shops for Complete Vehicle Service
Our convenient auto service centers and repair shops in DC, Maryland, and Virginia are trusted for same-day, AAA-approved auto repair by ASE-certified technicians. We go the extra mile so your car can, too.
Find Your Local Metro Motor Auto Service Center
A SIMPLE WAY TO SAVE ON AUTO REPAIR
We love making our mechanic shop customers happy. Check back here for savings on auto shop service or sign up to receive special offers in your inbox.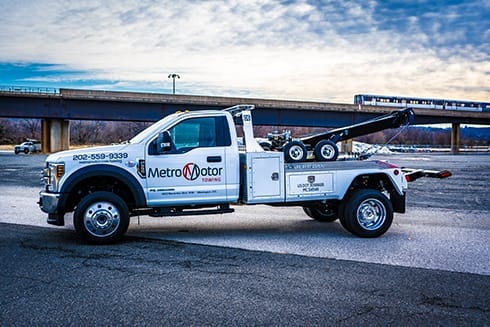 Fast, friendly, fully licensed, and insured towing
If your car needs a lift, Metro Motor will be there.
GO FARTHER AT OUR AUTO REPAIR SHOP
For every kind of old, new, foreign or domestic vehicle on the road, Metro Motor auto shops deliver top quality auto repair from our team of ASE-certified professionals. There is no higher mechanic shop industry standard. We take pride in the reputation we have for everyday fueling, auto repair, and vehicle maintenance at our local mechanic shops. From oil changes and transmission flushes to brake repair and engine overhauls, turn to Metro Motor auto repair shops.

Approved Auto Repair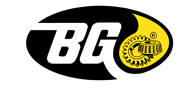 AUTO REPAIR SHOP CUSTOMERS COME FIRST
"Really helpful and did great work at a reasonable price. Listened to my request and did exactly what I asked without the usual up-sell that most mechanics are prone to do."
"Metro Motor always goes the extra mile, and they stand behind their work in a way that is all too rare nowadays. They are resourceful, they get things fixed without breaking the bank, and they are true mechanics who can handle almost any kind of car. Metro Motor is superb!"
My favorite repair shop in Clarendon is now a Metro Motor service center. This repair center is top notch and can handle all of my car care needs. It is so close to the Metro I dropped my car and went to work and then my car was ready for pickup at the end of my work day. So convenient.
My car was making a strange noise on my way home from work. I pulled into Metro Motor Lyon Park and the manager came out immediately to look at my car. He found that one of my belts was needing replacement. I left my car for the night and was called at 8am the next morning saying my car was ready! Super fast and convenient!
So happy with Metro Motor Glen Echo Exxon! Top notch service for my BMW from top notch techs. I won't take my car anywhere else!
Metro Motor Lyon Park is my go-to place for my car repairs. The mechanics are great and get the job done quickly with no issues. I won't take my car any where else!
I dropped my car at Metro Motor Glen Echo Exxon for a 50,000 mile service. Not only was the price much lower than expected, the work was done quickly and my car is running great! Thanks Metro Motor!