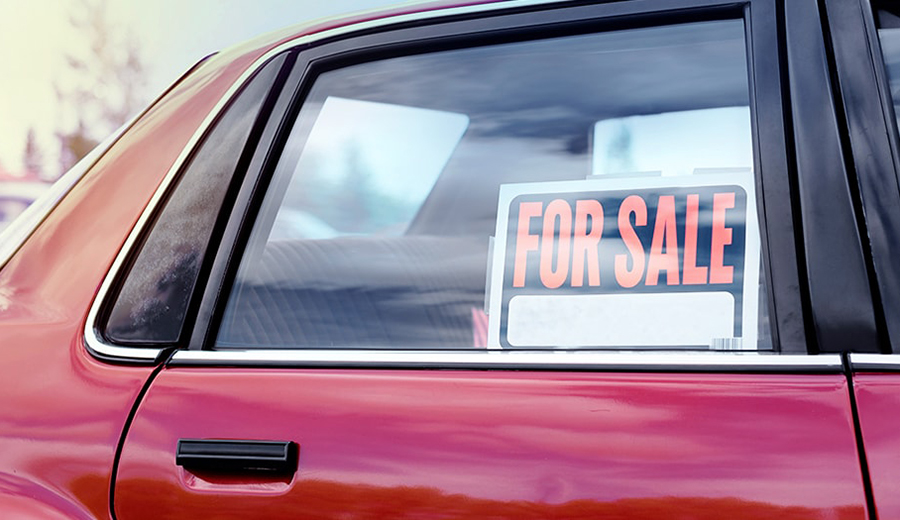 Are you thinking about buying a used car from a private seller or dealership? There are many upsides to purchasing a used vehicle instead of a new one, including a more affordable ticket price. But there are also plenty of risks. Make an informed decision by asking these 30 questions to the used car seller. The more you arm yourself with knowledge, the more confident you'll feel in your investment.
 
Basic Facts
1. How old is the vehicle? 
More recent models will have more safety features and more available replacement parts. Older vehicles will likely require more maintenance and repairs.
2. What is the current mileage on the odometer? 
The more miles on the car, the more wear, tear, and stress endured by the various car parts and systems. 
3. Is the vehicle's exterior in good condition? 
You might be fine with a few bumps and scratches, but take note if there is any serious structural damage or missing parts.
4. Is the vehicle's interior in good condition? 
Does it smell moldy or musty from water damage? Are there burns, rips, or stains, or anything else that might detract from the car's value?
 
Lifestyle
5. How long have you owned the car? 
Was this a recent purchase or have you driven the car for years?
6. Did you buy the car new or from a previous owner? 
If they bought the car new, they'll be able to provide a complete vehicle history.
7. How often was the car driven? 
Was it parked in a garage or barn for a decade, or was it routinely driven and maintained?
8. Why are you selling the car? 
Find out if the seller is just looking to adjust to a change in lifestyle or a growing family, or if the car isn't performing optimally for them.
 
Car Maintenance
9. How often was the vehicle serviced? 
Routine maintenance and care can extend the life of a vehicle and ensure that small issues don't become big safety or mechanical problems.
10. When were the oil, filters, fluids, and brakes checked last? 
It's a good sign if the seller has stayed on top of routine vehicle maintenance and hasn't left things for you to take care of.
11. Can you share past service records? 
Ask for proof of what the seller says and look for any red flags in car service appointments.
12. Do you have a vehicle history report? 
This will detail any previous accidents, safety recalls, liens, or other crucial vehicle information.
13. Are the tires in good condition? 
If the tires are balding, this may be a large expense you'll need to make right after purchase.
 
Vehicle Repairs
14. What has been replaced or updated on the car? 
New brakes or a recent engine overhaul can extend the life of the vehicle.
15. Has the car been in any accidents? 
Even after a car's been "fixed," it could have long-lasting issues related to major repairs or past collisions.
16. Is anything needing to be repaired or replaced now? 
Find out how extensive any repairs might be before committing, as these can be costly and time-consuming problems.
17. Are any features not working like they're supposed to? 
The seller might have forgotten that the CD player hasn't worked in years or the side view mirrors no longer adjust on command.
18. Are there any current mechanical problems? 
Make sure all electronics and car functions are working and in good order.
19. Is the car under warranty? 
Many dealerships offer warranties on certified used cars. Older models or cars from individual sellers might not be covered.
 
Test Driving the Used Car
20. May I take the car for a test drive? 
Get inside the car to see how it feels and handles on the road. Do you notice anything not working or hear any odd sounds?
21. Does the vehicle suit me? 
Are there any large blind spots when driving, do you feel comfortable at the wheel, does the seatbelt fit snuggly?
22. May I take the vehicle to a mechanic for an independent inspection? 
It's always a good idea to have a professional evaluate the car, check diagnostics, and identify any potential problems.
 
Purchasing the Used Car
23. What is the price of the used car? 
Does this price fit within your budget? Do you need to get a loan to cover the purchase price?
24. How did you arrive at this price? 
Ask the seller how he or she decided the asking price for the vehicle.
25. What is the Kelley Blue Book value of the car? 
Find out what is a reasonable price for a used car of this make, model, and condition.
26. What other parts or accessories are included in the sale? 
Does the car come with a spare tire, a set of winter tires, specialized car mats, or other add-on items?
27. Is financing available? 
Many dealerships will extend financing offers to used car buyers. Private sellers likely won't. 
28. Do you have the title in hand? 
The seller should have the title, clear of any disputes, and free from bank or government liens. 
29. How will this affect my car insurance premiums? 
When you purchase a new car, you'll need to notify your insurance company, who may change your rates and premiums.
30. Is the car returnable? 
Some dealerships allow you to return a used car within a certain time or mileage if you've changed your mind.
 
Feel confident when buying a used car.
Asking these questions should go a long way to getting you the answers you need to make an informed decision when buying a used car. However, if you're still nervous about investing so much money into buying a used car, it's best to have a professional mechanic inspect the vehicle. They can ensure there are no hidden surprises or major issues waiting for you under the hood. After running diagnostics and a thorough inspection, your auto mechanic can let you know of any potential repairs or maintenance that might be needed right away or very soon. 
Simply make an appointment at one of Metro Motor's convenient auto repair shops in D.C., Maryland, or Northern Virginia. We'd love to help you drive with confidence after buying your new used car.
Vehicle care information made available by Metro Motor is presented as helpful advice for general maintenance and should not be construed as instructions for at-home vehicle service. Be sure to consult your owner's manual and a licensed, professional mechanic for diagnostics and repair.