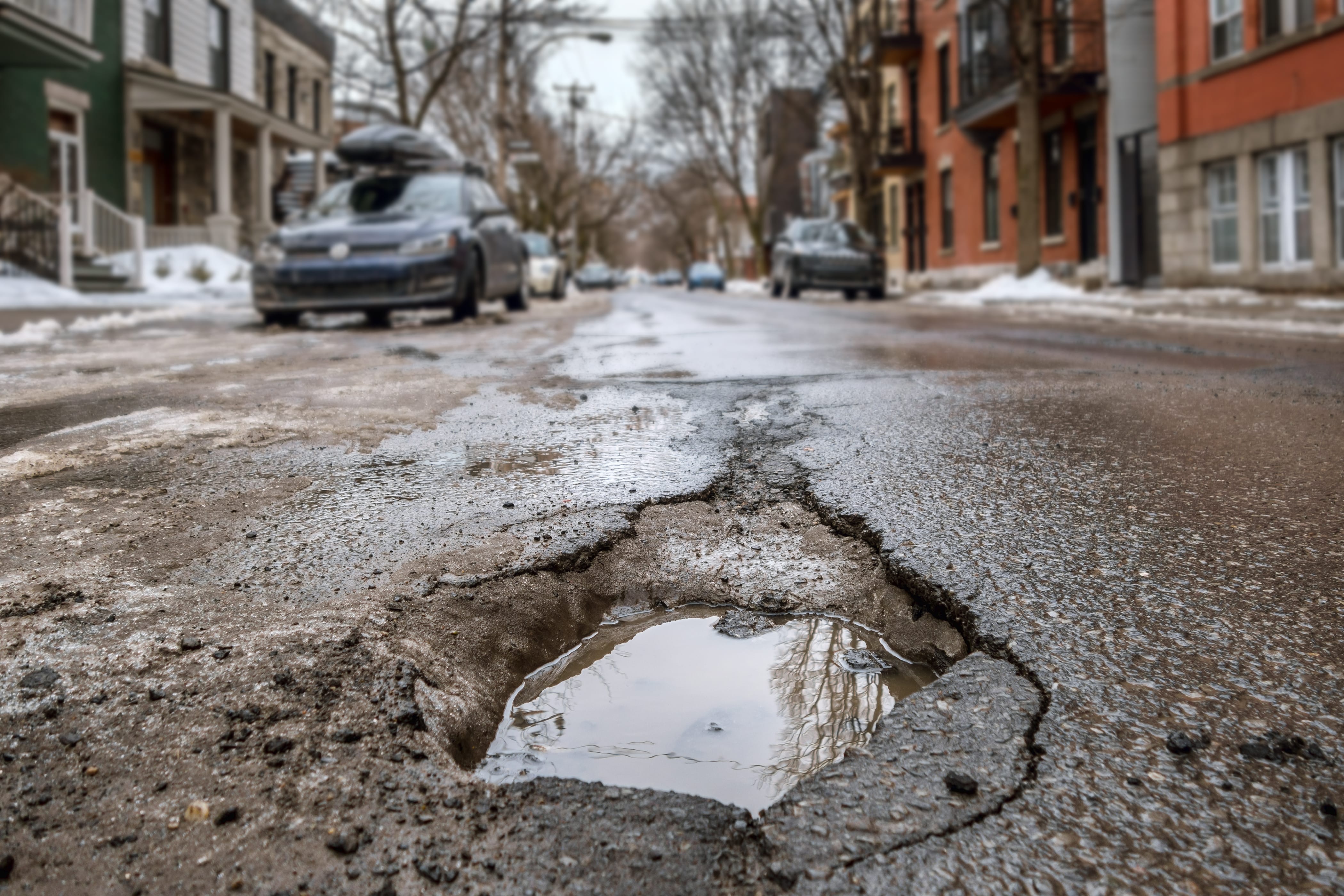 Pothole damage can be frustrating, especially if it happens to your vehicle over and over. If you live in the DC area and constantly have to adjust your driving style and worry about repairs due to the potholes that are unavoidable on many Washington streets during the winter, you are not alone. Many Washington drivers suffer damage to their cars after hitting potholes, but few are aware of the best way to handle the damage. Metro Motor is here to explain. 
What is the process of getting repairs?
Because damage from potholes can vary depending on a variety of factors such as speed and type of impact, vehicle model, and the severity of the pothole, there is no universal repair solution. A good mechanic such as Metro Motor will work with clients throughout the process, explaining every aspect of the vehicle repairs that are necessary. 
Will the repairs be expensive? Is it worth it?
The costs of repairing pothole damage can be frustrating because the damage occurred mostly due to the state of the roads rather than your driving. Luckily, Washington, DC recognizes this fact and, as WAMU reports, might be willing to pay for your repairs. This great service to the community means that there is no need to hesitate or debate whether your car really needs that damage fixed. Even if you are not eligible to make a claim for the repairs, it's a good idea to have the damage checked out anyways. Depending on the severity and nature of the damage, it could be dangerous to continue driving. 
Learn more about what to do if your vehicle hits a pothole with our Complete Guide to DC Potholes.
If you think you may need pothole damage repaired, Metro Motor will walk you through every step of the process and ensure that you get the personalized service you need at a reasonable cost. Contact us or schedule an appointment today!
Vehicle care information made available by Metro Motor is presented as helpful advice for general maintenance and should not be construed as instructions for at-home vehicle service. Be sure to consult your owner's manual and a licensed, professional mechanic for diagnostics and repair.