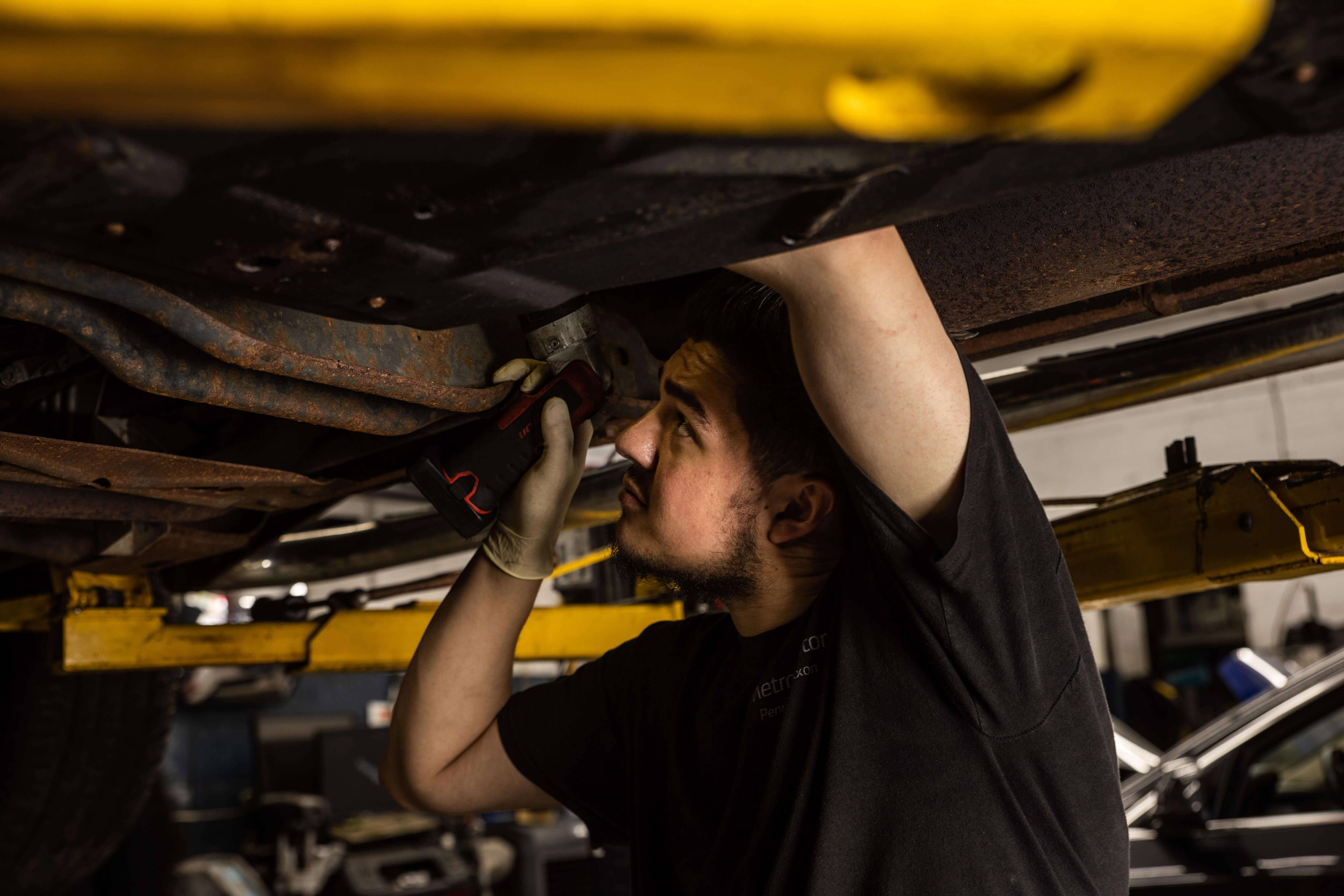 A big part of car ownership is the ongoing care of the car so that it runs safely, performs with maximum fuel efficiency, and keeps getting you where you need to go. Our car repair services at Metro Motor run the gamut from routine maintenance to emergency car repairs, and everything in between.
Gas and oil changes are vitally important, but they are not the only things that a car needs from vehicle repair shops to keep it running and healthy. These complex machines are filled with computer technology, heat-producing parts, and lots of belts, hoses, clamps, cables and rods that connect moving and flowing parts to each other. Most of the work that a car does happens out of our sight (under the hood, in the under-carriage, or where the rubber meets the road), so it is easy to forget and even (heaven forbid) take our cars for granted.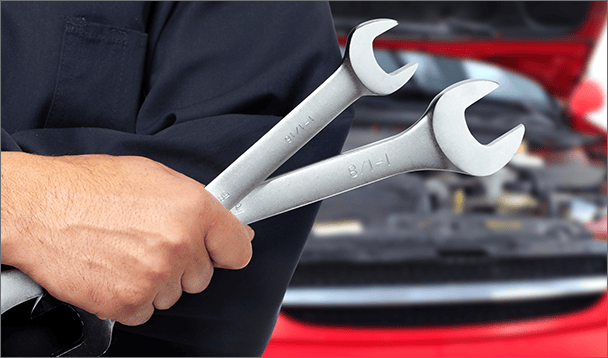 Car repair is inevitable. 
Hardworking parts wear out and need a visit to a vehicle repair shop for replacement or adjustment, or they may get damaged through accidents, extreme handling, or even neglect. Just like it is good to have a doctor picked out before you need one, it makes good sense to look around and choose a car repair shop before you need it, too.
Regular preventive maintenance at a vehicle repair shop will go a long way toward limiting–and perhaps even eliminating–the need for inconvenient, un-budgeted repairs on your vehicle. Still, things happen and you need to know who to call and where to take your vehicle when auto repair is needed.
You don't need to be an expert on everything that happens under the hood or elsewhere…but you do need to have a car repair shop you can trust that gets to know you and your car, and will be there to take care of its every need and keep you up to speed on what recommended services lie ahead. Fortunately, we are here and that's what we do for lots of Washingtonians just like you.
The top notch ASE-certified professionals at Metro Motor's vehicle repair shops will diagnose your car's problem, let you know what is going on and what the best solution will be to get you and your vehicle back on the road quickly, safely, and with as little inconvenience as possible.
Explore the website to learn more about some of the most common problems and solutions, and then contact us or simply stop by one of our vehicle repair shops. We are usually here and will fit you in as quickly as we can.