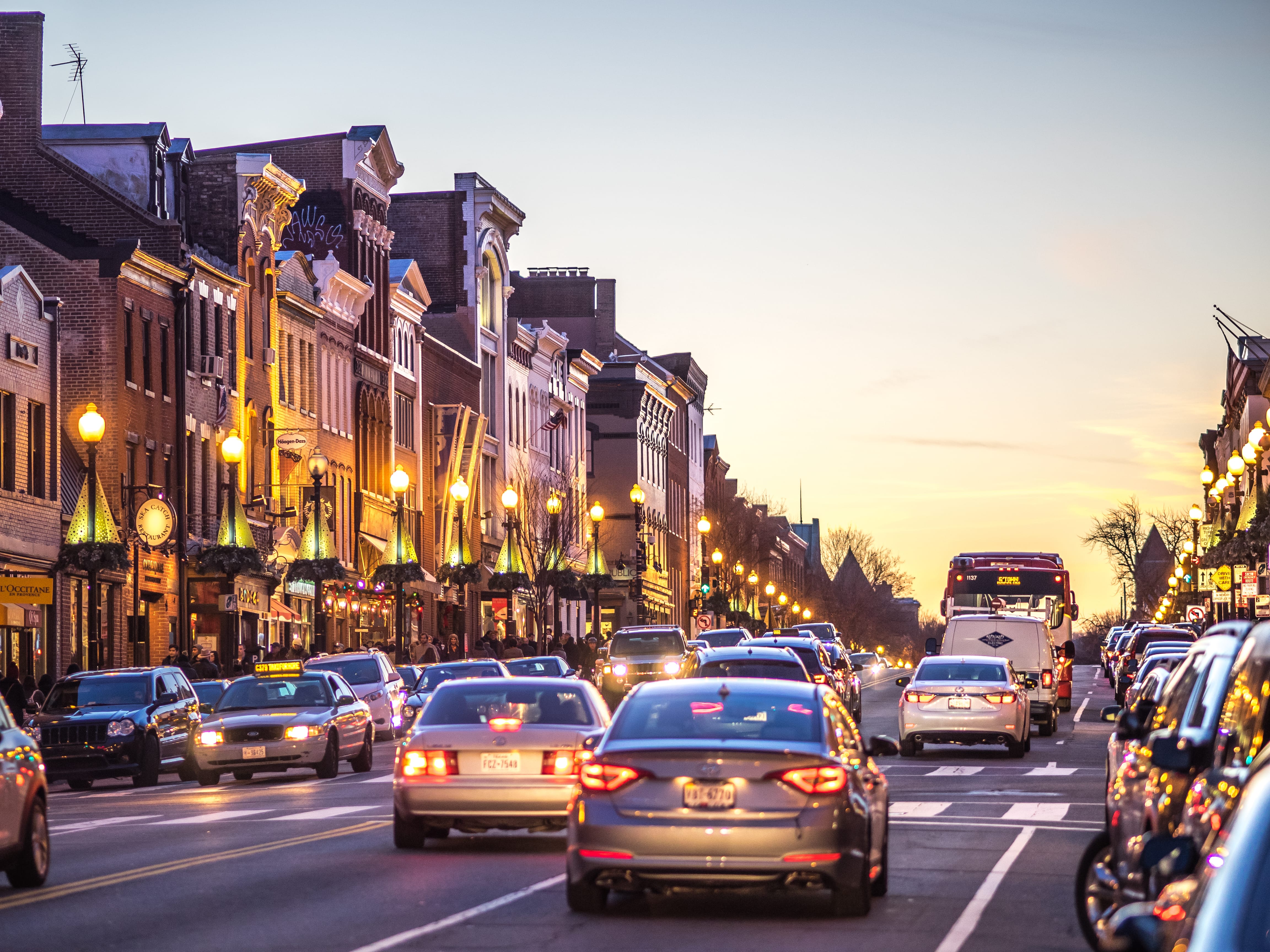 As a company that has multiple stations across the DC Metro Area, we recognize how important it is we use our position in the community to give back. One of the ways we do this is by partnering with several local establishments and organizations. In the giving spirit of the holidays, here are some of our staple partnerships that we hope our readers will also take the time to support this season.
Metro Motor in the Community
Brent Elementary School
Brent Elementary School enrolls children in pre-kindergarten through the 5th grad and brings together a diverse learning community to provide an academic, ethical, and personalized foundation for success in a global society. 
A Taste of the Hill
​"A Taste of the Hill" is an annual fundraising gala to provide the best resources possible to support all Brent Elementary students. Proceeds support music education, museum & field studies programs, enrichment classes, art, science and music supplies, professional development for teachers, and so much more! 
Capitol Hill Community Foundation 
Capitol Hill Community Foundation supports activities, projects, and groups that enrich the lives of residents and celebrate the history and beauty of our community. They have also launched some major initiatives, including a thriving neighborhood history project, an awards program honoring individuals for distinguished service to our community, the renovation of 8 school libraries, the Eastern Market Fund, Shakespeare at School: A Folger Shakespeare Library George Didden Memorial Project, and A Literary Feast, a series of literary themed dinners.
Citizens' Association of Georgetown
Citizens Association of Georgetown is a non-profit civic organization representing the interests of Georgetown residents. They bring years of experience and technical skills to bear on the intricacies of historic preservation, regulations, and enforcement. CAG provides architectural oversight for residential, commercial, recreational, and infrastructure projects. This important oversight allows the neighborhood of Georgetown to evolve and flourish by ensuring the integrity of its historical legacy and overall landscape for future generations. CAG's members, programs, and advocacy make Georgetown safer, more beautiful, and more connected. 
The Dupont Circle Club
The Dupont Circle Club is a non-profit organization whose mission is to provide a safe, clean, organized, and welcoming space on behalf of a variety of 12-Step Recovery groups. These meetings bring hundreds of people a week into the rooms of DCC. Our central location, a block north of Dupont Circle provides for a rich diversity of ethnicity, class, gender, and geographic origin, with many out-of-town visitors.
The Georgetown Business Association
The Georgetown Business Association is committed to maintaining and improving the climate for conducting business in Georgetown.The GBA also advocates on behalf of Georgetown businesses and professionals by monitoring legislation from the DC city council, actions from the ANC Board and relevant government and community organizations.  Leaders and members actively attend and speak at hearings while engaging political figures to achieve an optimal business environment in Georgetown. The objectives of the Association are to work as an advocate for its member businesses located along or in the area of Georgetown, and promote a clean and healthy business friendly environment in which all businesses can grow and prosper.
Maury Elementary School
Maury Elementary is seen as a school with extensive parental and community involvement committed to the education of the whole person. The educational program fosters intellectual, emotional, social and physical development, thereby enabling each child to compete successfully in a global society. Students are provided with a multi-dimensional, student centered environment providing a challenge to all students and also promotes maximum achievement. 
National Bell Festival
The National Bell Festival is the annual New Year's Day celebration in Washington, D.C. On the first day of the year, bells in towers across the nation ring out together and unite communities around listening parties, eclectic events, and special programming. 
Palisades Citizens' Association
Palisades Citizens' Association serves the neighborhoods bounded by the Potomac River, Foxhall Road, Loughboro Road and the District Line. 
Ready, Willing & Working
Ready, Willing & Working (RWW) empowers individuals to break the cycles of homelessness, welfare dependency and criminal recidivism through a paid-work rehabilitation program. Modeled after The Doe Fund's hugely successful "Ready, Willing & Able" program in New York, RWW provides opportunities to the hardest to serve homeless population — single, able-bodied adults, the majority of whom have histories of incarceration and substance addiction. RWW offers a holistic approach and supportive services that allow participants to achieve permanent self-sufficiency. 
Think Local First DC
Think Local First DC has been dedicated to supporting local independent businesses in our nation's capital since its formation in 2006. Their mission is to support responsible local business(es) and create the conditions in which they thrive; in order to make Washington, DC, a more vibrant, inclusive and equitable place to live, work and play.
Vehicle care information made available by Metro Motor is presented as helpful advice for general maintenance and should not be construed as instructions for at-home vehicle service. Be sure to consult your owner's manual and a licensed, professional mechanic for diagnostics and repair.