Stranded on the road? Tow with Metro Motor!
IN EMERGENCIES
Call (202) 559-9339
OR
Metro Motor is proud to offer fast, friendly, fully licensed, and insured towing services in the Washington, DC metro area. We understand you have places to be. Rely on Metro Motor to move your disabled vehicle, make any repairs, and get you back on the road in a hurry - all with just one easy phone call!
We tow 7 days a week 24 hours a day.
Let's get you rolling again.
Each of our tow trucks are manned by trained operators that are capable of recovering your vehicle from the most challenging conditions. We are committed to your satisfaction and will treat your car, van, or truck as if it were our own. Just remember: when calling for our towing services within the Beltway (including DC, Northern Virginia, and parts of Maryland), be prepared to give detailed and accurate directions to the vehicle's location. Make note of specific addresses, buildings nearby, or mile markers. For those in a large parking lot, like at a shopping mall or department store, let our call center know your nearest identifying landmark. We'll dispatch a tow truck right away!
Call (202) 559-9339 for fastest service.
Or send an email
with advanced notification.
Towing & Recovery Services
Medium Duty Towing
Light Duty Towing
Secondary Towing
Wheel Lifts with Dollies
Flatbed / Rollback
Vehicle Relocation
Jump Starts
Lockouts
Tire Changes
Fuel Delivery
Recovery Services (Winching, Rollovers, and More)
Private Property Parking Enforcement
Heavy Equipment Transport
Low Clearance Specialists
Abandoned Vehicle Hauling
Incident Handling
Contracted Partners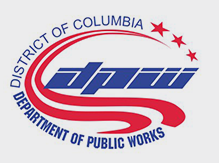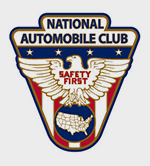 Incident Management Specialists
Metro Motor Towing drivers are rigorously trained in creating clear and safe work environments that allow traffic flow to move seamlessly around vehicle incidents.
Call (202) 559-9339