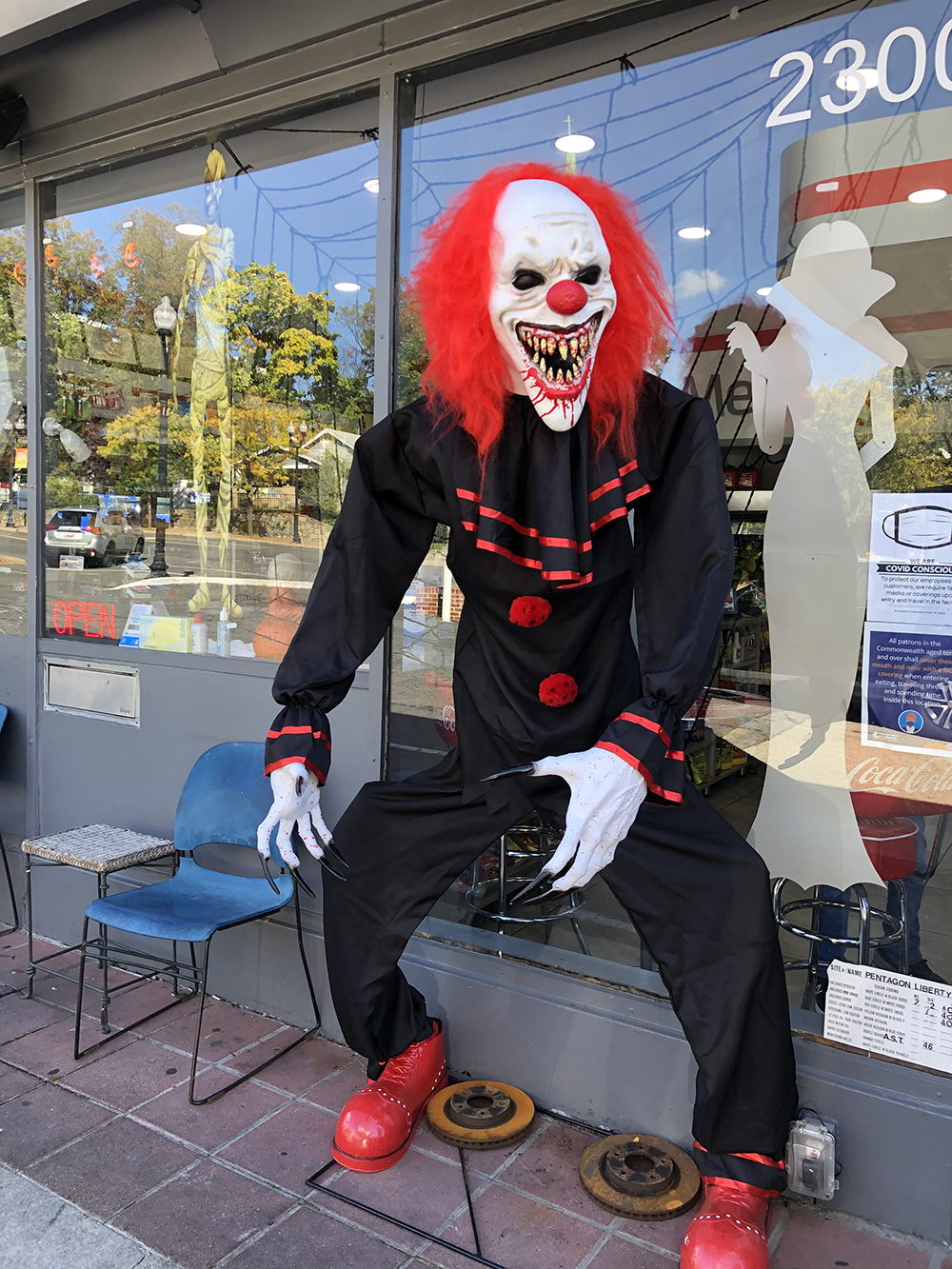 It's almost the spookiest night of the year: Halloween! In the spirit of the holiday, the team at Metro Motor|Pentagon Liberty have transformed their station into a petrifying pit spot. Mind the cobwebs as you enter the lot, and brave the giggling Pennywise that guards our store.
Whether you're facing some scary car repairs or want a sweet treat without walking door to door, Metro Motor has you covered on All Hallows from 7:30 am to 2 pm. Remember to stay safe, stay spooky, and have a happy Halloween from Metro Motor!
Vehicle care information made available by Metro Motor is presented as helpful advice for general maintenance and should not be construed as instructions for at-home vehicle service. Be sure to consult your owner's manual and a licensed, professional mechanic for diagnostics and repair.