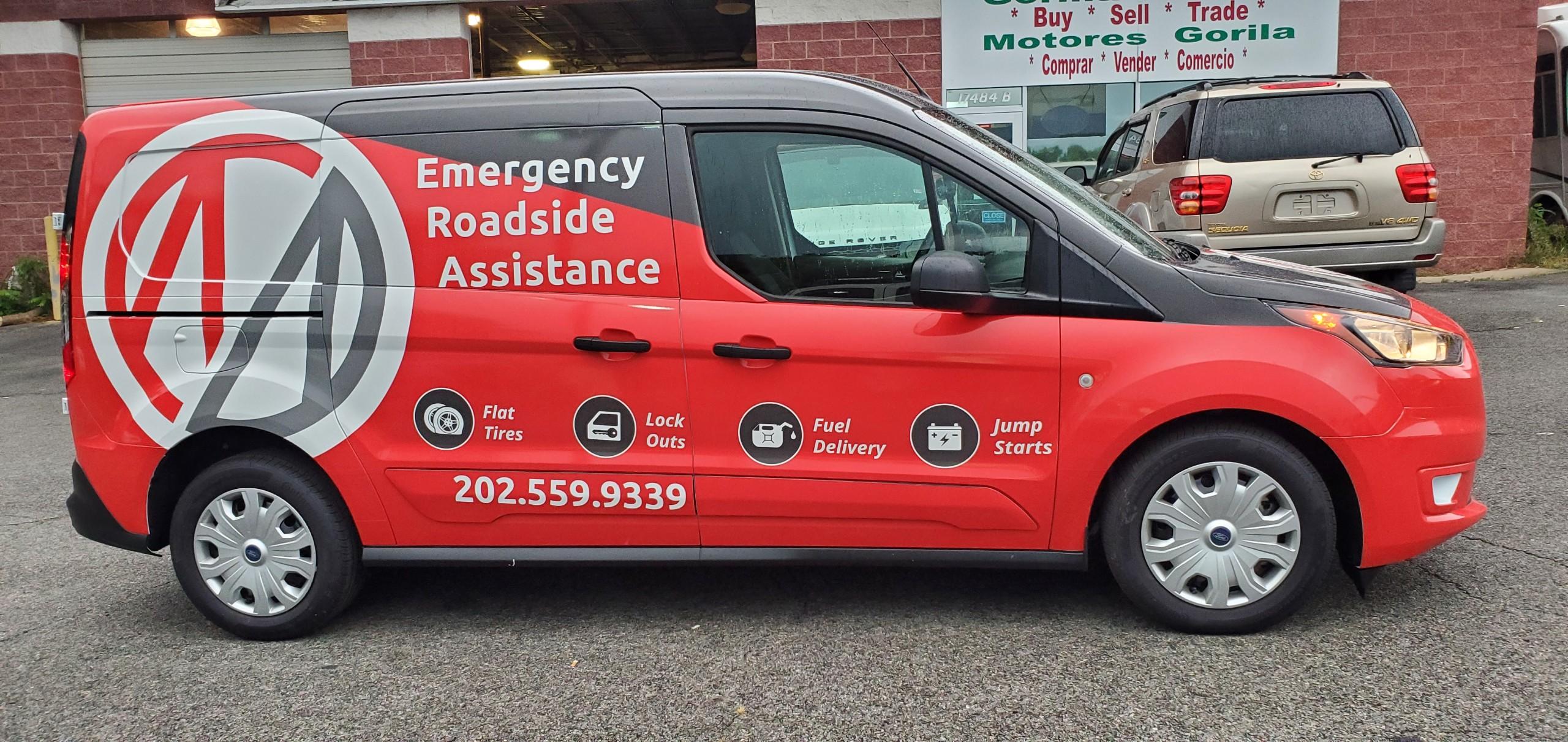 Even though we don't like to think of the possibility of something going wrong while we're driving, accidents do happen, and cars do have problems. That's why it's a good idea to have a backup plan in mind just in case you get stuck at the side of the road. Luckily, Metro Motor has you covered with emergency roadside assistance services, available around the clock, seven days a week. Our brand new truck makes us more prepared than ever to reduce your stress and help you tackle any problem that could come up while driving. Here's what you need to know about the service!
How does it work?
Metro Motor offers emergency roadside assistance throughout the Washington, DC region. Whether it's a frustrating flat tire, an accidental empty tank, or even a minor accident, we can help! The first step to getting assistance is to pull over or move your vehicle to the side of the road  — if you can do so safely, of course. Then, once you are no longer in danger, contact Metro Motor by calling our emergency line at (202) 559-9339. We will listen to your problem and, depending on your needs, our friendly tow truck operators, auto mechanics, and vehicle technicians will be there as soon as possible!
What kinds of problems can roadside assistance help with?
Metro Motor's experienced and professional roadside assistance team is equipped and prepared to provide a wide range of roadside assistance services. Some of the services we provide are:
Flat tire repair and tire changes
Jump starts
Fuel delivery
Accident recovery
Automotive locksmith services
Winching and pull-outs
No matter what problem has you pulling over on a DMV road, Metro Motor can likely help. Give us a call
I've called roadside assistance. What are the next steps?
In many cases, you'll be back on the road as soon as our roadside assistance team has had time to resolve the problem. However, in cases where towing is required, our Metro Motor garages are fully equipped to tackle any emergency repairs that might be necessary. Rest assured, you can trust Metro Motor to get you back on the road as quickly and safely as possible. 
Emergencies do happen, and it's important to be prepared. Know you can count on Metro Motor for emergency roadside assistance if you need it! To learn more about our services, contact us today. 
Vehicle care information made available by Metro Motor is presented as helpful advice for general maintenance and should not be construed as instructions for at-home vehicle service. Be sure to consult your owner's manual and a licensed, professional mechanic for diagnostics and repair.