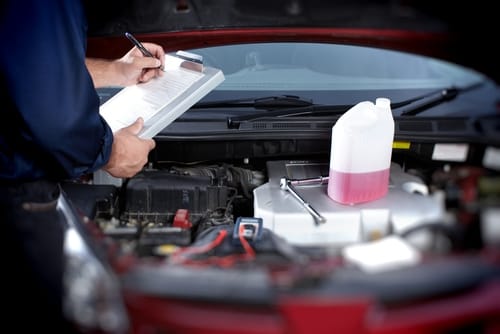 Winter has come to an end, spring is in full swing, and there is no better time than April to get your car in tip-top shape for summer road trips or simply for driving around town! No matter your transportation needs, it is essential to make sure that your car is in excellent condition to help you reach your destination safely and comfortably. Keep reading for a rundown of the car maintenance tasks you should make sure not to forget.
Preventive Vehicle Maintenance
The most important step in caring for your car is making sure that it is regularly maintained. This includes checks, inspections, and fluid replacements. If you're confident in your skills, you could perform some of these tasks at home. However, if convenience and professionalism are what you seek, we at Metro Motor can make sure that your car is properly cared for.
Vehicle Repairs
While it may seem tempting to put off costly, unexpected repairs, April is the prime time to finally get them taken care of. If your car needs repair services, you should get it the care it needs before the problem gets worse, so as to avoid putting yourself or your car in danger. Regular maintenance can help limit the necessity of unexpected repairs, but some problems are inevitable over the lifespan of your car.
Even if you do all you can to keep your car in the best possible condition, emergencies could arise. Here at Metro Motor, we offer a wide array of emergency services that can get you through those situations should they occur.
National Car Care Month is the perfect time to tackle any concerns with your vehicle! For any pressing issues, more information, or to schedule a maintenance appointment, get in touch with the Metro Motor experts today!
Vehicle care information made available by Metro Motor is presented as helpful advice for general maintenance and should not be construed as instructions for at-home vehicle service. Be sure to consult your owner's manual and a licensed, professional mechanic for diagnostics and repair.