Emergency auto repair & car maintenance happens. We are here to help when they do. Give us a call, stop by, or have your vehicle towed to a Metro Motor emergency car repair shop near you. Our emergency car repair service centers are staffed with highly skilled emergency auto repair experts and we'll get right on it.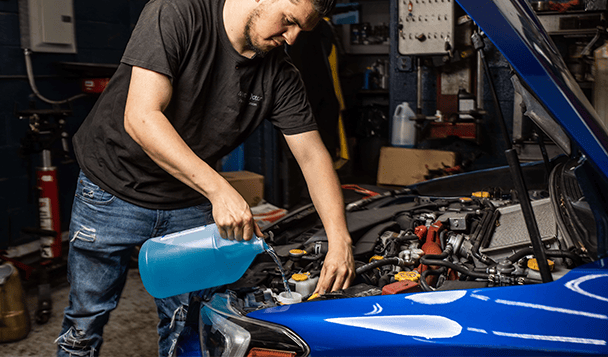 When The Unexpected Emergency Car Repair Happens
Emergency auto repair can result from many "everyday" things that may happen to a car; for instance, damage to struts and suspension from hitting a pothole or a curb, or losing power steering or brakes due to an unchecked fluid leak. Emergency car repair can also become necessary when regular maintenance is put off or overlooked and parts wear out, break down, get clogged up, or generally cease to function as they should. When this happens, things may spike to an emergency level "all of a sudden" even if the problem has been building gradually. In addition to poor performance, your car may become unsafe to drive until the problem is fixed with emergency car repair. We agree that that is an emergency and our expert emergency car repair mechanics are here to help.
Some severe emergency car repair service requirements that, if unattended, may result in the need for emergency car maintenance include:
Belts and hoses
Air and fuel induction systems
Wheel and tire inspection, rotation, alignment
Cooling system (cools hard-working engine, not passenger area)
Climate control system (heats and cools passenger area, not the engine)
There are more causes of emergency car repair service, but these are big. By staying on top of scheduled maintenance check-ups (pretty affordable), you can eliminate or greatly reduce the chances of ever having to deal with the inconvenience, risk, and greater expense of emergency auto repair. Still…it happens. When you need emergency car maintenance, we're here to help.
Metro Motor is an Approved AAA Repair facility and employs ASE-certified professionals that meet the industry's highest standards for emergency auto repair service, diagnosis and emergency car maintenance. We'll find out what's wrong, discuss it with you, and then take care of your emergency emergency car repair. Your peace of mind, safety and complete satisfaction is our goal.