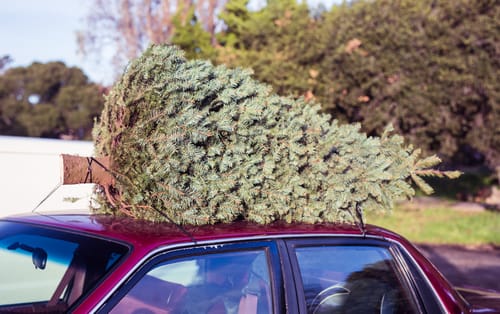 The holidays are right around the corner, and that means that many of us will be taking long car  trips to visit our loved ones. Especially with the threat of winter weather making driving conditions more difficult, it is important to take every precaution to ensure that you and your family will be as safe as possible on the road. Here are our top tips to make sure you have a happy holiday journey.
Make Sure the Car is Well-Maintained
Before embarking on your trip, it's a good idea to double-check that there are no issues with your vehicle that could cause catastrophic issues along the way. If you haven't had a preventative maintenance check recently, it could be a good idea to make an appointment before you leave. Regular service checks go a long way in catching and resolving issues that may come up with your vehicle. After all, the only surprises you want this time of year are astonishing gifts!
Be Prepared for Anything
In all likelihood, your winter road trip will go off without a hitch, but it's still important to prepare for the worst. Make sure you are aware of towing services in the area you are traveling in, and that you are aware of what to do in case your car needs to be towed. Just in case roads are closed due to extreme winter weather and you find yourself stranded, it is very important to keep an emergency pack with supplies like a flashlight, blanket, and water handy. 
At Metro Motor, we wish all of our customers the most joyful holiday season possible. Whether you are embarking on a lengthy trip to visit loved ones in another state or making a short drive over to grandma's house, make sure your vehicle is well-maintained to avoid any surprises that could make your holidays a bit less cheerful. Contact us with any questions or request an appointment today.
Vehicle care information made available by Metro Motor is presented as helpful advice for general maintenance and should not be construed as instructions for at-home vehicle service. Be sure to consult your owner's manual and a licensed, professional mechanic for diagnostics and repair.