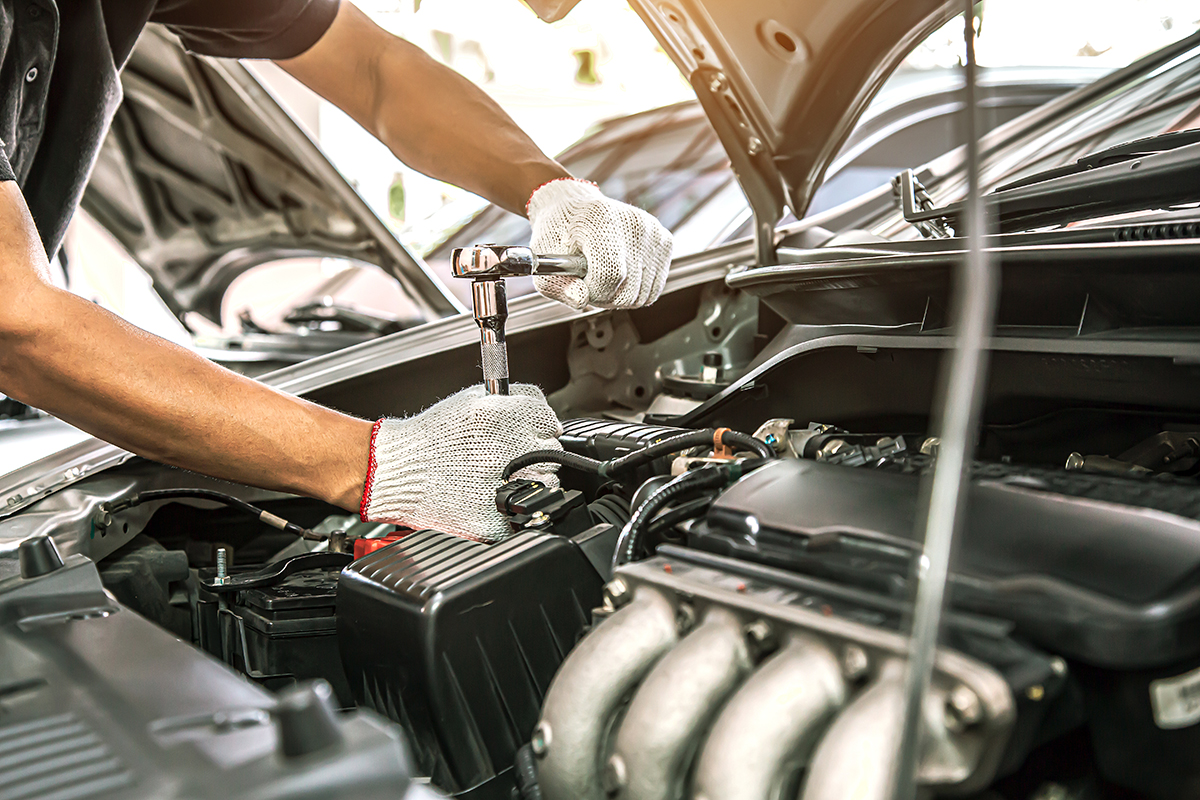 At Metro Motor, we love helping our customers get the most out of their vehicles, whether they're out on the open road or in one of our convenient auto repair shops. Knowing more can help you extend the life of your car or truck while saving a few bucks in the process. As we prepare for the year ahead, we thought we'd review the auto care advice our readers found most helpful over the last year. Where will your vehicle take you in 2023?
 
Top 10 Auto Repair and Maintenance Tips
Let's jump right in.
1.    How to Hear, Feel, and See If You Need New Brake Pads
Brake pads are a crucial component to the safe operation of a vehicle. If something goes wrong, it could risk the wellbeing of you and your passengers. How can you tell if you need new ones? We've outlined the top red flags that let you know it's time to visit the auto repair shop to replace your old brake pads.
2.    30 Questions to Ask When Buying a Used Car
Are you thinking about buying a used car from a private seller or dealership? There are many upsides to purchasing a used vehicle instead of a new one, including a more affordable ticket price. But there are also plenty of risks. Make an informed decision by asking 30 questions to the used car seller. The more you arm yourself with knowledge, the more confident you'll feel in your investment.
3.    Your Guide to Car Safety Features
Each year, there are some 5-7 million car accidents on American roads. From minor fender-benders to devastating crashes and pileups, car accidents pose a serious risk for drivers, passengers, bicyclists, and pedestrians. Thankfully, the number of driver-assistance safety features has grown rapidly as new vehicle makes and models are introduced. We've compiled a rundown of the car safety features and gear that make driving safer for you – and for all of us.
4.    Should I Rotate My Tires?
When you drive your vehicle, there's a lot of friction between the rubber on your tires and the road. That friction starts to take a toll on your tires. Even routine, perfectly-paved road conditions will wear down microscopic layers of your tires that add up over time – but not all tires will wear down evenly. Learn when it's time to rotate your tires.
5.    How to Tell If Your Windshield Wipers Need to Be Replaced
Wipers can fail for any number of reasons. Dirt, grime, road tar, tree sap, salt, sun exposure, excessive temperatures, seasonal changes, improper installation, disuse, abrasive cleaning liquids, and age can all contribute to windshield wiper problems. Review our list of the tell-tale signs and symptoms of ineffective, damaged, or worn-out windshield wipers and blades.
6.    Why You Need to Avoid Potholes
Changing seasons and snow plows on roads means increased risk for pothole hazards. Hitting large ones with ragged edges can seriously damage your tires, rims, and undercarriage. This damage can be serious enough to cause you to lose control of your vehicle, putting yourself and others in danger. Find out how bad a pothole can be.
7.    Trying to Find a Good Auto Mechanic? Here's What to Ask
When your dashboard lights-up with warnings or a strange noise comes from under the hood, it's time to head into the mechanic. But if you haven't been to an auto repair shop before or are looking for a new one, how do you find a good mechanic? Choosing a mechanic is a big decision with big implications for your budget, your peace of mind, and your safety. We've got tips to make the selection process easy.
8.    Listen Up! What Your Car Engine Is Telling You
The last time you took your vehicle for a drive, did you notice any weird sounds coming from the engine? Did your car sound differently than it has before? If you've been hearing any new creaks, thumps, or clicks from under the hood, or if you've noticed it for a while but have chosen to ignore it, it's time to pay attention. Your car could be telling you about serious mechanical issues that, if left unresolved, could impact your wallet – and your safety.
9.    Are Snow Tires or All-Season Tires Better for Your Vehicle?
Many cars and trucks are fitted with all-season tires when they roll off the lot at the dealership. All-season tires are great for many reasons. As the name suggests, all-season tires perform well year-round. But if you live in a region that sees a few inches of snow fall a year, like we do here in the D.C. area, then you might benefit from swapping out your all-season tires for snow tires during the winter months.
10.    How to Defrost Your Windshield Quickly
It's tempting to snuggle-up at home when the weather outside is frightful, but that's not always possible. Sometimes, you must get out and brave the cold. You lace on your boots, double-wrap your scarf, layer on your coats, and then head out to your car…which is covered in snow and ice. Find out how to de-ice your car windows in a jiffy.
What advice did you find most helpful or interesting? What car care tips or vehicle maintenance questions do you have? Join the conversation on Twitter – we'd love to hear from you!
Vehicle care information made available by Metro Motor is presented as helpful advice for general maintenance and should not be construed as instructions for at-home vehicle service. Be sure to consult your owner's manual and a licensed, professional mechanic for diagnostics and repair.